STAAR results for the 2016-2017 year can be found at www.texasassessment.com.
You will need your child's Unique Access Code which can be found at the bottom right corner of your child's prior's STAAR results.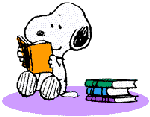 Welcome Back!
Upcoming Events
Dec. 19 – Teriffic Tuesday
Dec. 20 – Christmas Parties & Early Release
Jan. 8 – School Starts Back!
Jan. 10 – Awards Assembly
Jan. 19 – PJs & Popcorn Day & Arctic Dance for JH
Jan. 25 – Supper with Sr. Citizens & Buddies
March 8 – Open House & Stew
March 9 – Fab Friday 9:30
March 12-16 Spring Break
March 21 – Awards Assembly
March 29 – Easter Egg Hunts
March 30 – School Holiday
April 10 – STAAR 4-Writing & 5-Math
May 14 – STAAR 3, 4 & 6 Math, 5 Math Retest
May 15 – 3, 4, & 6 Reading & 5th Rdg. Retest
May 16 – STAAR 5 Science
May 17 – Career Day
May 21 – Water Day
May 22 – End of Year Assembly 1:30
WANTED
BOX
TOPS
USDE has posted a new parent checklist to help empower families to support children's success at school. Here is a link directly to the checklist:
http://www2.ed.gov/documents/family-community/parent-checklist.pdf