STAAR results for the 2017-18 year can be found at www.texasassessment.com.
IXL Practice
Grade 6 Math – R1-R5
N.1-N.3, O.1 & O.2
Grade 6 Reading - Z.4,Z.7, L.1-L.5
E.1 & E.2
Grade 5 Math – L.1-L.8
I.5-I.8
Grade 5 ELA – Z.4-Z.7 & D.1 & D.4
J.1 & J.3, E.1-E.6
Grade 4 Math – D.1-D.5, D.9 & D.25
Grade 4 ELA – I.1-L.3
K.1, K.2, AA.1-AA.4
Writing-Q.1, X.1-X.3
Grade 3 Math – E.1-E.4
Grade 3 ELA – H.1-H.4
G.1-G.3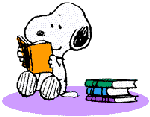 Calendar of Events
September Events
September 7-Grandparents' Luncheon
October Events
October 1-Title 1 Conferences
October 17-Awards Assembly
October 26-STEAM Friday
October 31-Trunk or Treat @ 2:45
November Events
November 1-PTO Meeting 3:40
November 2-Grade 3 to Children's Museum
November 9-Veterans' Day Assembly
November 13-Title I Family Night 5:30-6:30
November 15-Thanksgiving Lunch
November 29-School Science Fair (Gr. 3-6)
December Events
December 6-PK-2 Field trip
December 11-Elementary UIL (Early Release)
December 12-JH UIL (Early Release)
Terrific Tuesday-December 18
December 19-Class Parties
January Events
January 9-Elementary Awards Assembly @ 1:30
January 10-Kona Ice
January 21-No School-MLK
January 25-Student Council papers due
January 31-Region 8 Science Fair
February Events
February 1 & 2-Little Dribblers @ SBISD
February 1 – Student Council announced
February 4 – 5th Grade STAAR Parent Night @ 5:30
February 15 & 18– No School
February 15 & 16-Little Dribblers @ SBISD
March Events
March 8-Spring Fling Grades 3-6
March 14-Open House & Stew
March 15-Fab Friday
March 17-22-Spring Break
March 26-Little Dribbler Awards @ 7
March 27-Kona Ice & Elementary Awards Assembly
April Events
April 9-Writing STAAR Gr. 4 & Gr. 5 Math
April 10-Gr. 5 STAAR Reading
April 23-5 & 6 Field Trip
May Events
May 1-Dare Graduation in SS
May 2-PK Round Up
May 3-PK-2 Field Trip
May 13-STAAR Math Gr.3&4, 6 Math, & 5 Retest
May 14-STAAR Reading 3&4, 6 Reading & 5 Retest
May 15-STAAR Science Gr. 5
May 20-Grades 3-6 Field Trip Purley Gates
May 21-5 & 6 Field Trip
May 22-PK Graduation
May 22-Kona Ice
May 23-End of Year Assembly
May 24-Last Day
Sulphur Bluff ISD would like to invite you to Open House on Thursday, March 14. Hopkins County Stew will be served from 5:30-7:00. Everyone is asked to bring desserts, cheese, and/or cornbread Thursday. Teachers will be in their classrooms from 6:00-7:30. We hope that you will join us for Texas Public School Week.
WANTED
BOX
TOPS
USDE has posted a new parent checklist to help empower families to support children's success at school. Here is a link directly to the checklist:
http://www2.ed.gov/documents/family-community/parent-checklist.pdf